Want to see more reviews?
Click the icon below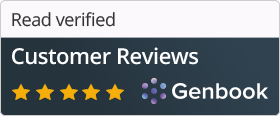 Testimonials
"Nix to Mosquitoes in my garden"
"Of all of the mosquito control companies in the Atlanta area, MosquitoNix® is by far the best. The combination of the pellets and the fog works just great. Most companies just fog. They came to spray yesterday and today there is not one mosquito in my garden. It feels great being outdoors without using repellent."
— Rafael L.
"On time, worked fast, no mosquitoes!"
"They arrived on time, spread the insecticides, sprayed the shrubbery. It has been several weeks and the lack of mosquitos has been noticable! It is nice to enjoy the yard again."
— George T.
"Fabulous Service"
"We had a professional technician to called to let us know he was on his way (on time) and explained everything. We had our first summer dinner on our deck outside last night and no bites whatsoever! That never would have been possible last year. Great service!"
— Amanda B.
"We noticed results immediately – no bugs!"
"Mosquitos and other flying bugs in our backyard were pretty bad so we called MosquitoNix. The technician recommended a QuickNix treatment so we gave it a try. We noticed results immediately-no bugs! This lasted about 2 or 3 weeks and even after that there are still less bugs than there were before. We plan to get another QuickNix soon and would definitely recommend it to anyone!"
— Lisa C.